Tonight was an uneventful session with Nico. Before I picked him up from volleyball practice, I snuck in an hour to finish up countersinking the right main spar tank skin attach holes. After getting more confidence in the use of the 0.375 max outside diameter spec for countersink depth, I measured the holes, and felt like they were a little too shallow. It was quick work to adjust the cage and drill out the extra depth. Maybe 5 minutes per side. I felt pretty good with the end product for those countersinks.
After grabbing Nico, and scarfing down a hamburger dinner, I got Nico going on his toolbox project. It was in a great spot where he was working on aligning the lid hinge, and match drilling to the back and top. It was fun to see him going on the project on his own. Since I was using the air drill, he had to use the heavy electric drill but many brakes, and a yummy chocolate shake got him through the drilling and some of the deburring.
Meanwhile, I got going on the access plate countersinking. I decided to use a similar outer dimension based depth setting. The guidance for these holes was to be <.3125 inch. I set the calipers at .310 and incrementally drilled the first hole until the countersink cage was set. From there it was fast going. And within an hour the countersinking was done.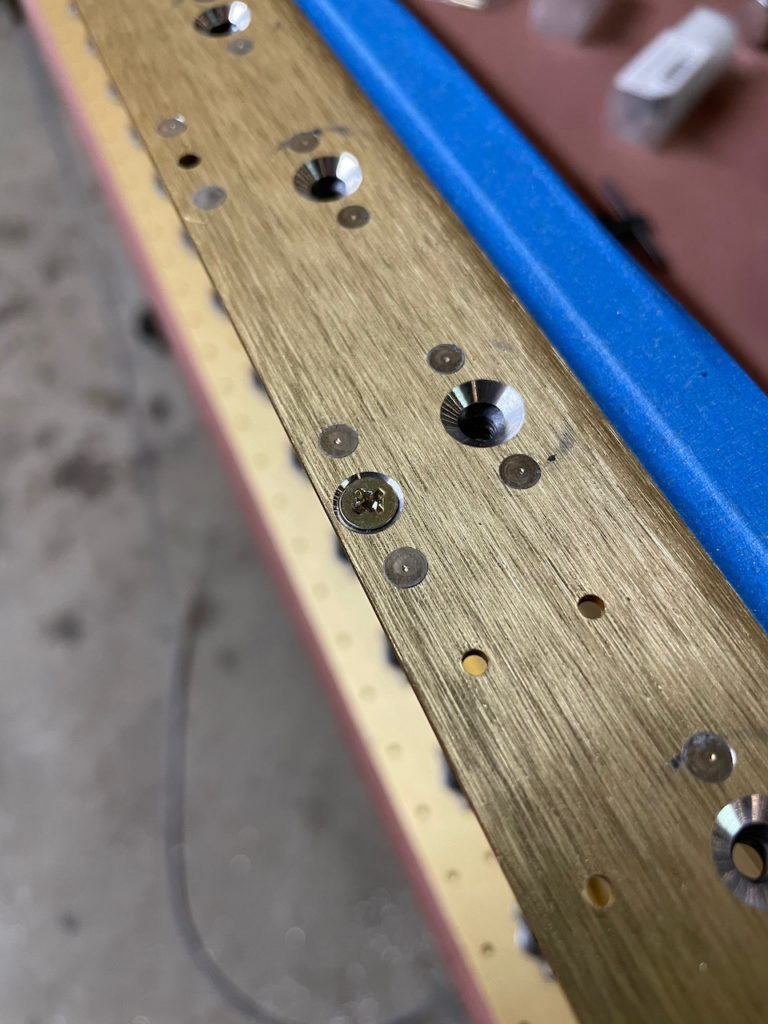 By screwing an AN507-6 in, I could verify the depth. The guidance was it should be flush, and then two clicks further on the cage. This looks about right.
Halfway through the access panel countersinks!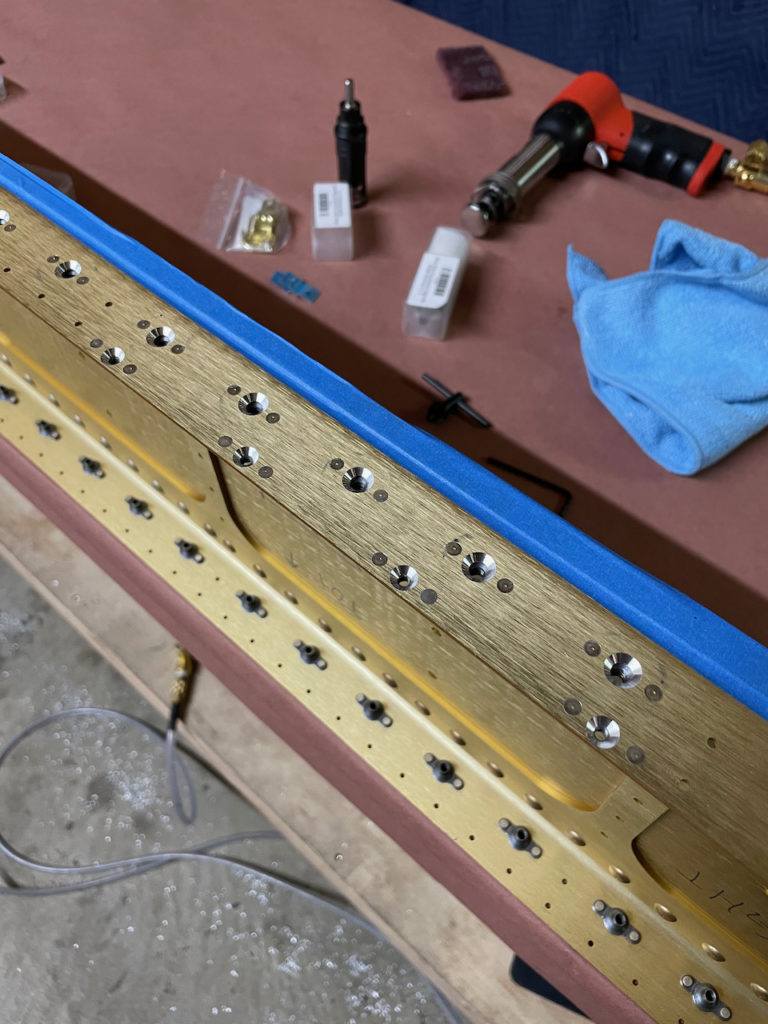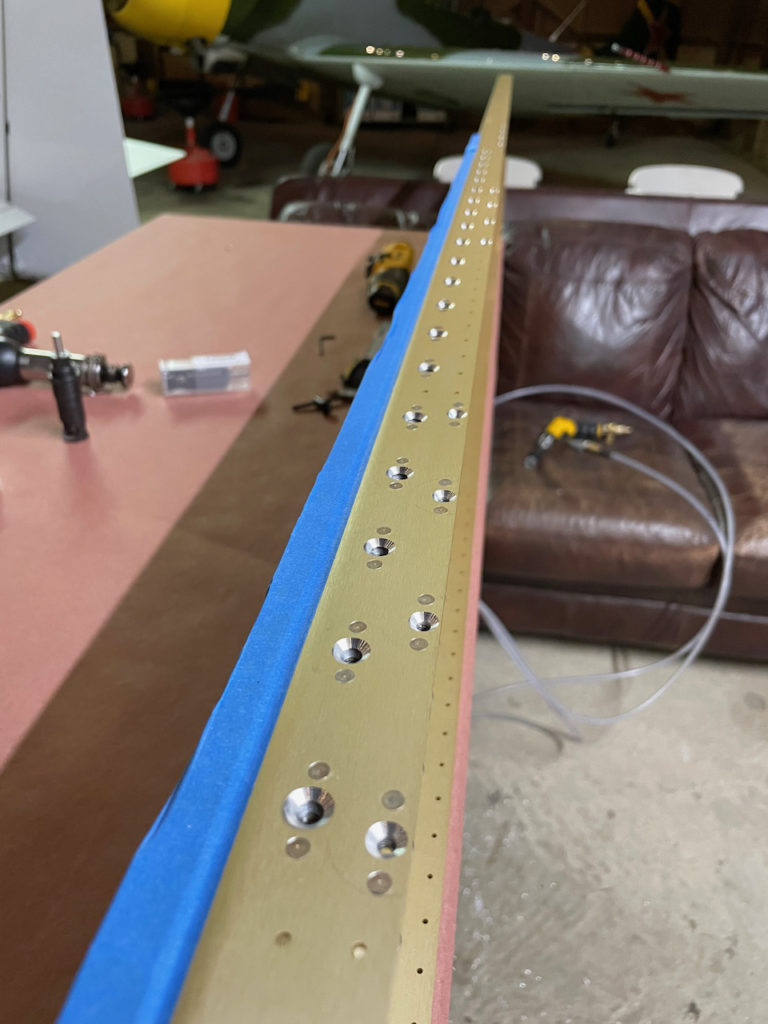 All done!! Since we were done with the major metal shavings for a while, we did a big clean up and made sure we got as much of the metal shaving debris as possible.
Next up, I need to install the K1000-4 nutplates on the inboard part of the spar, and then fabricate the tie downs. The parts for the fabrication should be coming tomorrow (they were backordered when I initially received my wing kit). 
Best part of the night? Giants beat the Diamondbacks on a 9th inning walk off single. Nico and I are starting to think this hangar is lucky for our playoff chances!