Last touch for the workshop before starting workbenches today. I wanted to get a bit more light in the workshop area. I ended up getting one of these 8′ LED lights that has a crazy high lumen count. 
I had already run a romex cable up to the ceiling during rough out. It was already prewired to a switch, so most of the tough work was done.
Since I was in the zone, I went ahead and removed the old halogen light that was adjacent to the space (you can see it in the bottom left of the header photo. With the new lighting installed it didn't really do much for additional light.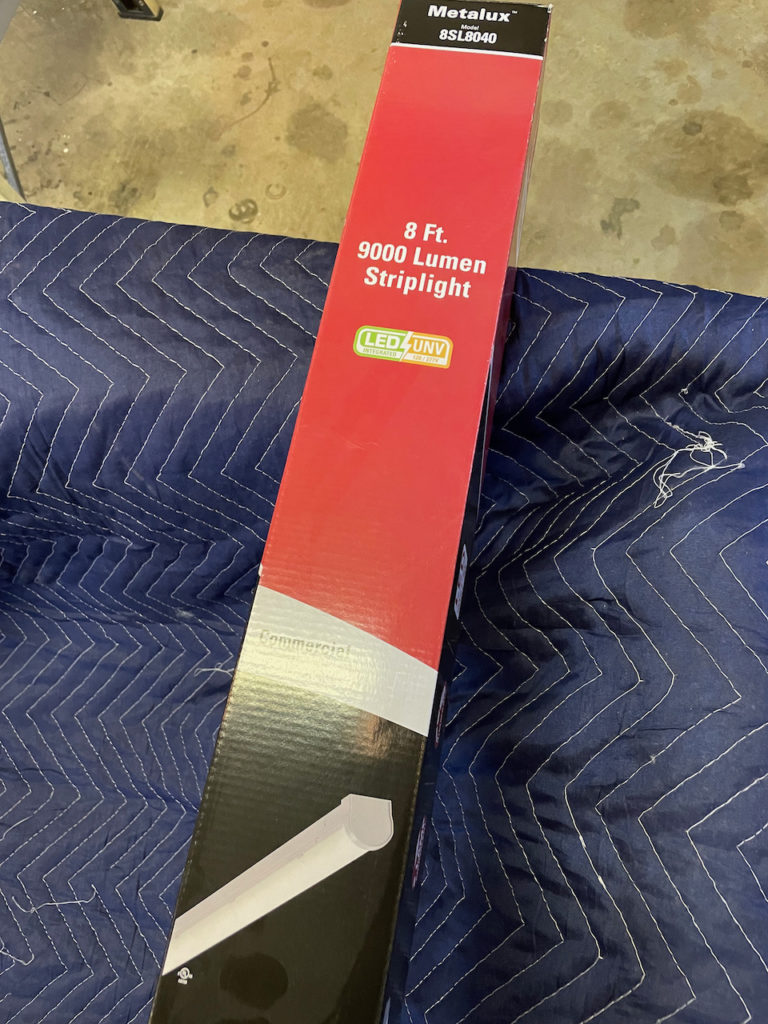 After a bit of finagling to get the lighting as parallel to the wall as I could, I was able to wire everything up pretty quick. I did run into a weird issue with a dimmer switch that I tried to use. When I dimmed it, the light got really noisy, and flickered. That did not seem right to me, so, for now I just switched back to an on/off switch. I'll debug it more later as I think it would be great to have a dimmer switch for that light.
I'm happy how the lighting turned out. Below is a video of the effect of the new lighting. It's a little hard to tell in the video, but trust me, that light puts out some serious lighting. I think I'll still probably need some work lighting closer to the bench to avoid weird shadowing from being over a part, but this will suffice for primary lights.