Not exactly complete yet, but the workshop is 99% ready to go for drywalling. Over the past few days the boys and I have been chipping away at the electrical rough out. It started with finalizing the 8/3 wire installation with the staples. It's the last of the work I needed to do in other people's hangars. It's nice to be focused on hangar 11 now.
Next up was getting the wires run throughout the wall. As a reminder, the plan was to use a layout as shown below. I have a feeling this will change around, but the electrical layout should be pretty flexible.
On the East wall, the studs are still exposed so I decided to run Romex in the walls for a cleaner look. We had to drill out the studs to pull the Romex. The kids helped out! I will install drywall over the top this weekend (hopefully).
On the South wall, there is already drywall installed, so I simply ran surface EMT conduit. I wired up the subpanel for the new plugs. We put a 220 outlet on each side (dedicated breakers), as well as a run of 110 plugs on each wall (a breaker per wall). Giacomo learned how to pigtail and rough out an electrical box. He helped to rough out 3 boxes. Well done.
The finished product (ahem…almost finished) looks pretty good! Tomorrow I'm going to place everything in the spots I'm planning on having them, and seeing how the space feels.
One fun thing I had never done before was pipe bending. I can see how this is an art form. I'm pretty happy with my first bends!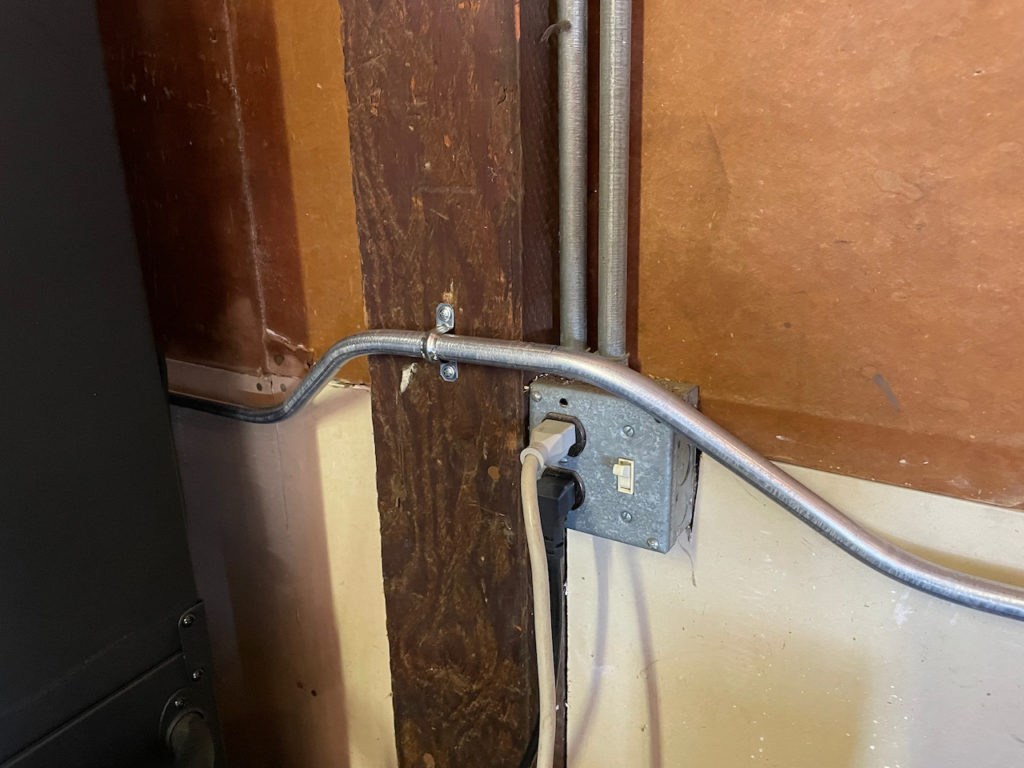 I also added the backing for the TV, and mounted the TV bracket.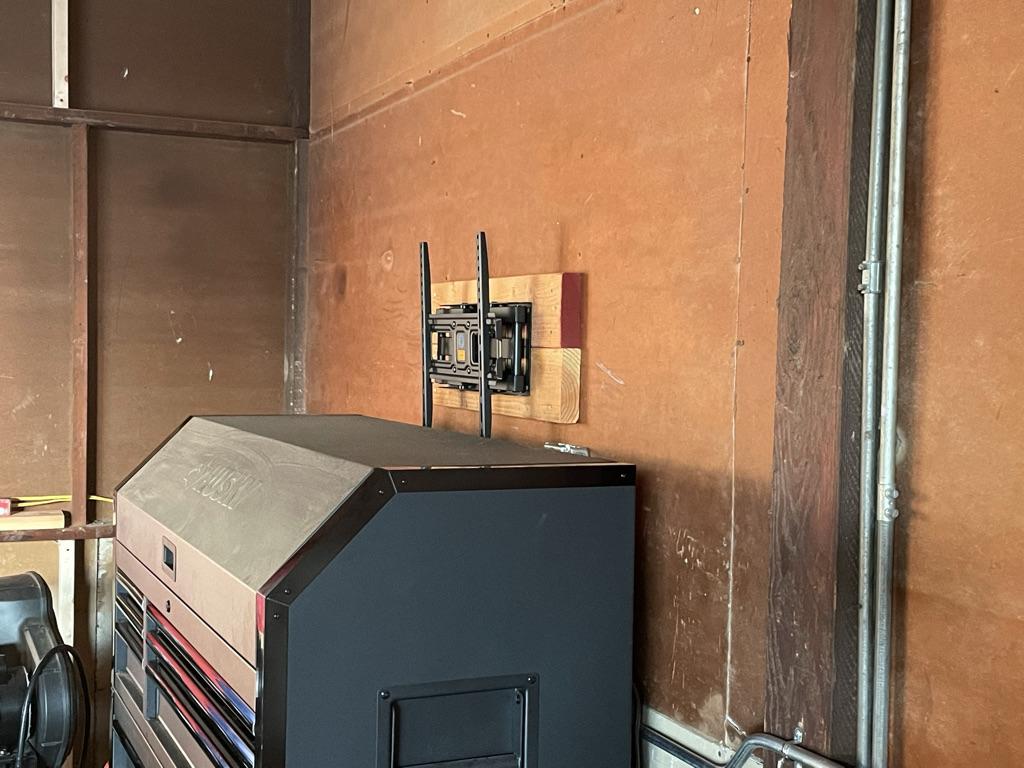 ---
Side Note…..MORE TOOLS!!!! My Buffing wheel and band saw have come in. Not opened yet, but the boxes are starting to stack up!