The big goal of this week was to complete the drywall before leaving for a one week vacation in North Carolina. The big work day was going to be Saturday. Being the reliable support team that he is, Sam signed up to help me hang drywall and I wanted to make sure everything was prepped before he showed up. That started with finalizing the backing I needed for the drywall, as well as picking up the drywall from Home Depot. I did an early morning run to pickup drywall on Friday morning solo. Fun Fact: do you know how many drywall sheets you can fit in a 2012 Highlander? 6.
I did some final wiring of the South wall. I decided to extend the outlets one extra box to get electricity to parts of that wall that my hangar mates use. With everything staged and as much prep work done as I could think of, we were ready for hanging drywall on Saturday.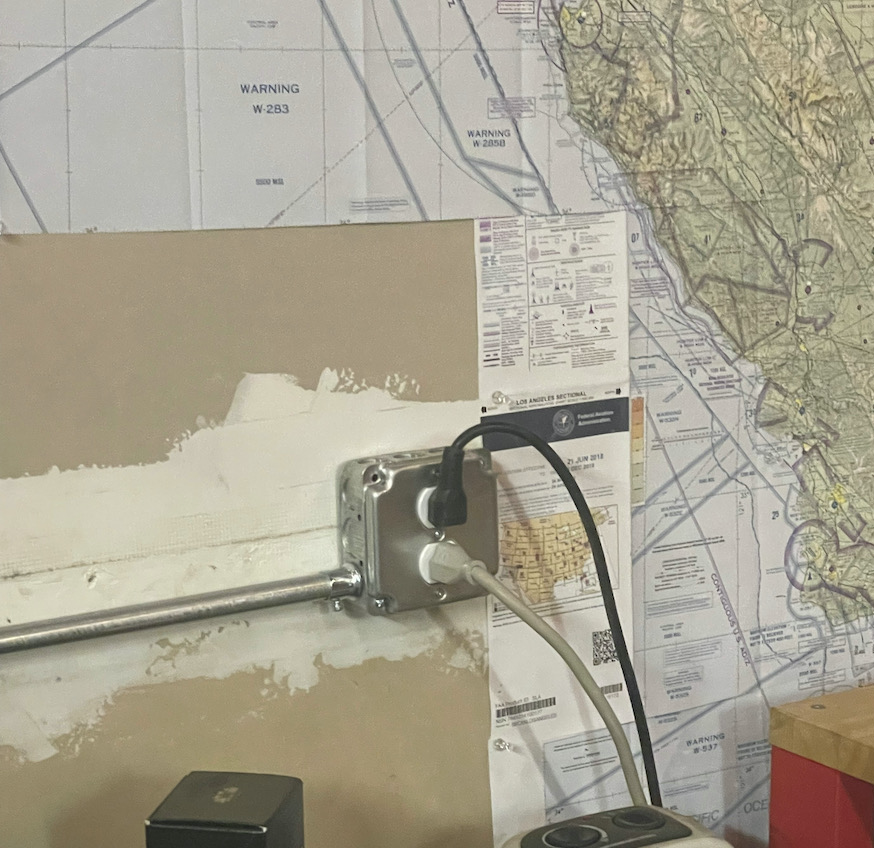 Drywalling went smooth with the two of us hanging together. I learned a cool technique for routing out the holes in the drywall after initial hanging. If you want to check it out, the YouTube video is here (I also embedded it at the bottom of the post). The results are pretty impressive, and only require you to hang the drywall once. I wish I had used this technique in the past. We also finished up installing the outlets after drywall was in place. Overall a good day!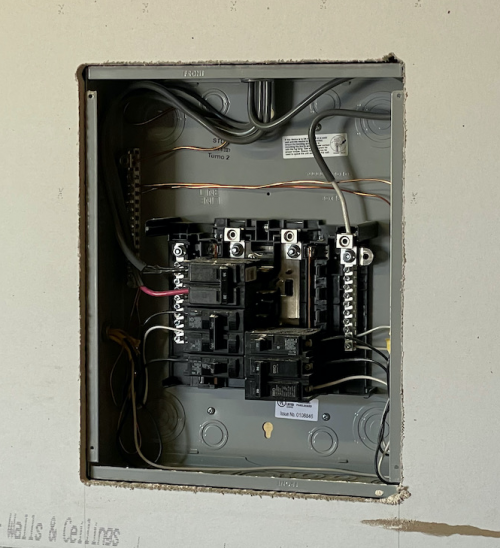 Below are some pictures of the work in progress and the final state. When I'm back from vacation Im going to mud and paint that wall. Then we should be ready to go work benches! 4 weeks until the wing kit comes…so close!!
In case you didn't realize the "here" above was a link to the YouTube video, I've embedded it here. Good tutorial on how to create super precise cutouts for outlets and switches in drywall.