My first big purchase since the empennage kit back in November last year has arrived! I went with an RV-8 tool kit from Cleaveland, and although it was quite a purchase, I figured I'm going to be using these for years, so might as well get the best! It felt like quite a small box to fit what I remember was a lot of stuff we needed when we worked up in Oregon.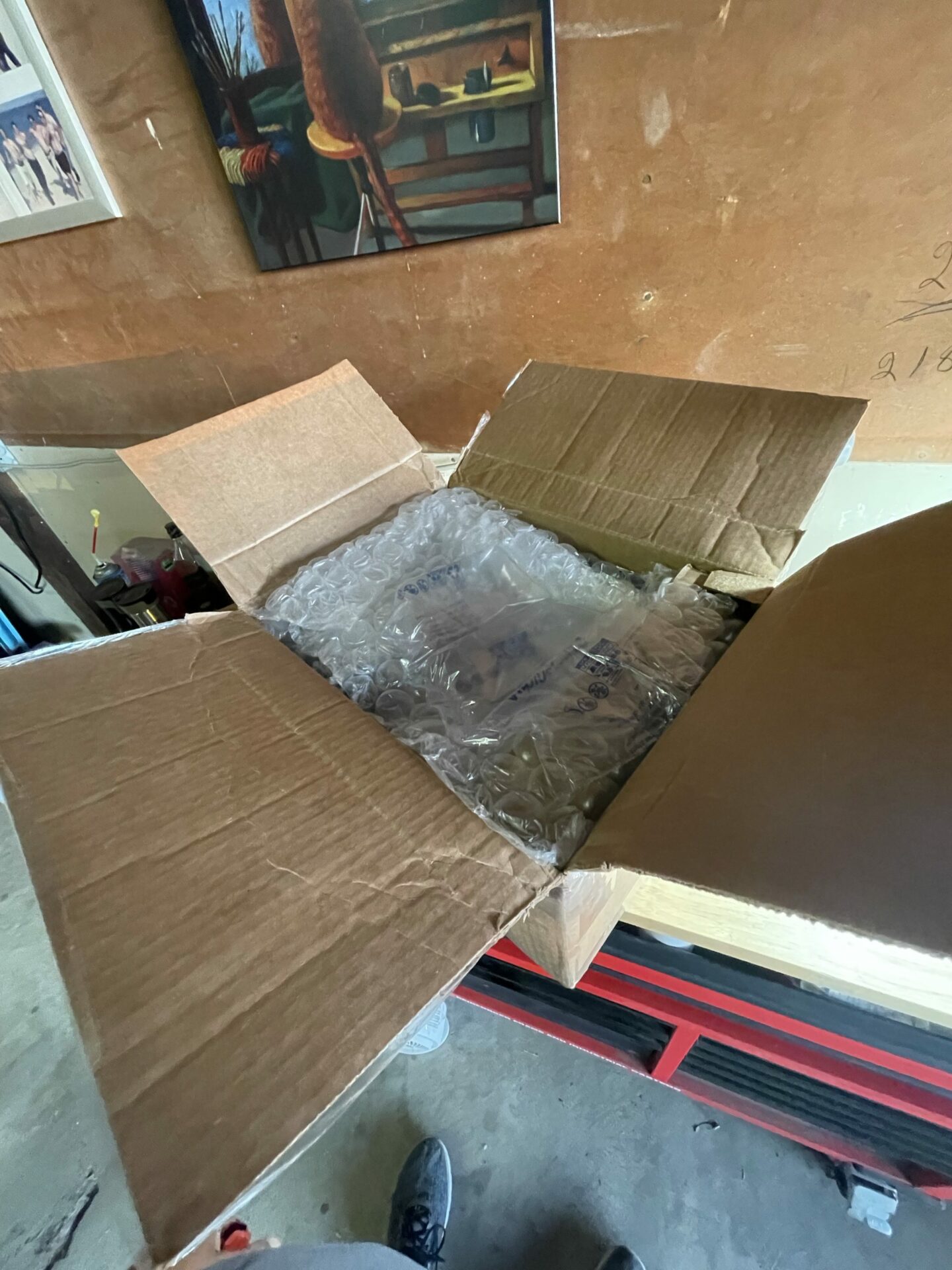 Turns out there were a few items back ordered…:(. Unfortunately two of those items (Pneumatic Squeezer and 3" yoke" make it pretty difficult to get anything done. I orders some Van's toolboxes and light box, so hopefully things aren't back ordered too long.
No problem! Nico and I got to work inventorying everything that did come.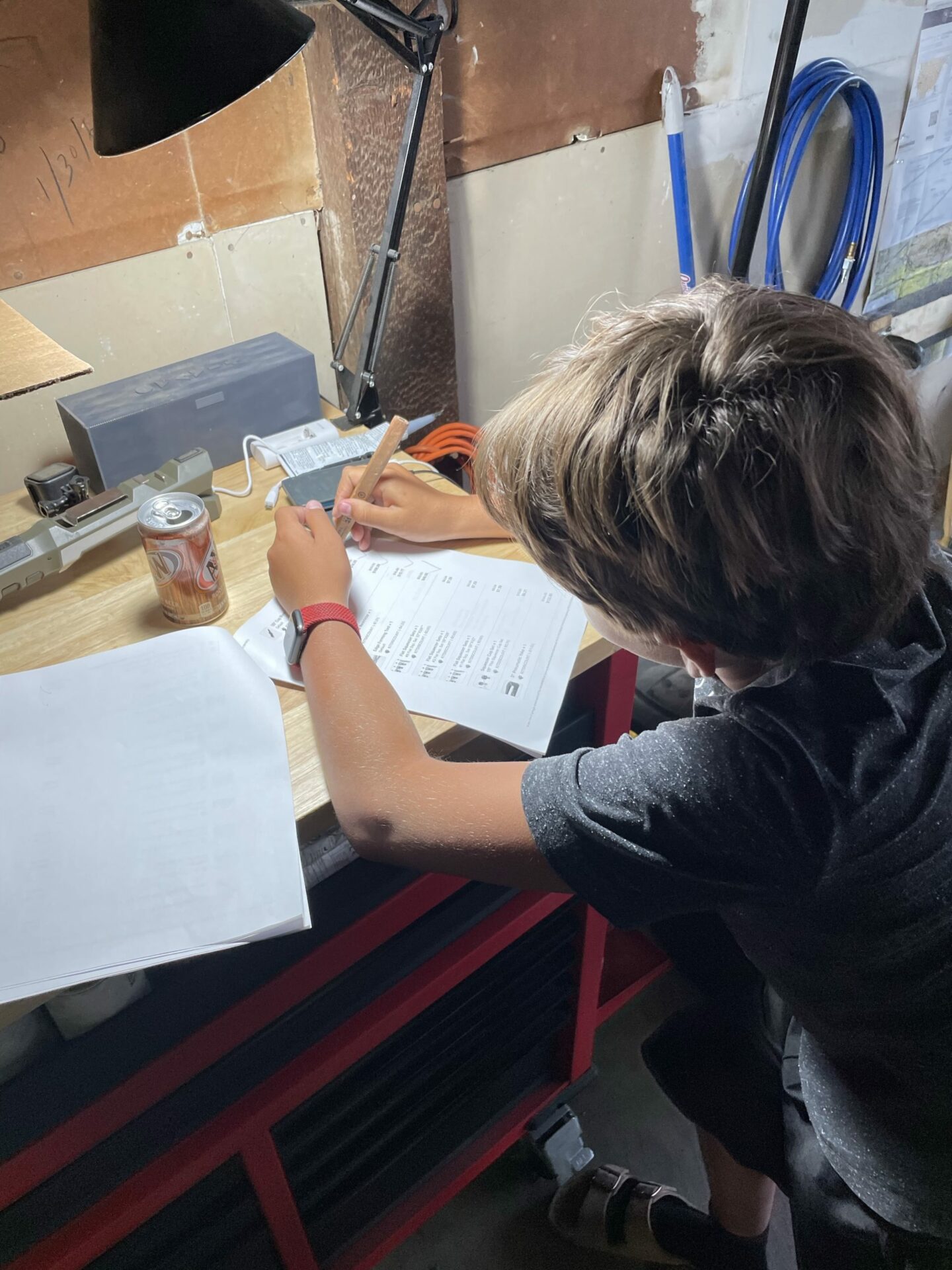 Most everything was clearly labeled and obvious to check off. The one exception was the flat squeeze sets. They were in a shared baggie and didn't seem to fit the same quality as everything else. I was having a hard time identifying them as well. I sent off an email to Cleaveland. We'll see what they say.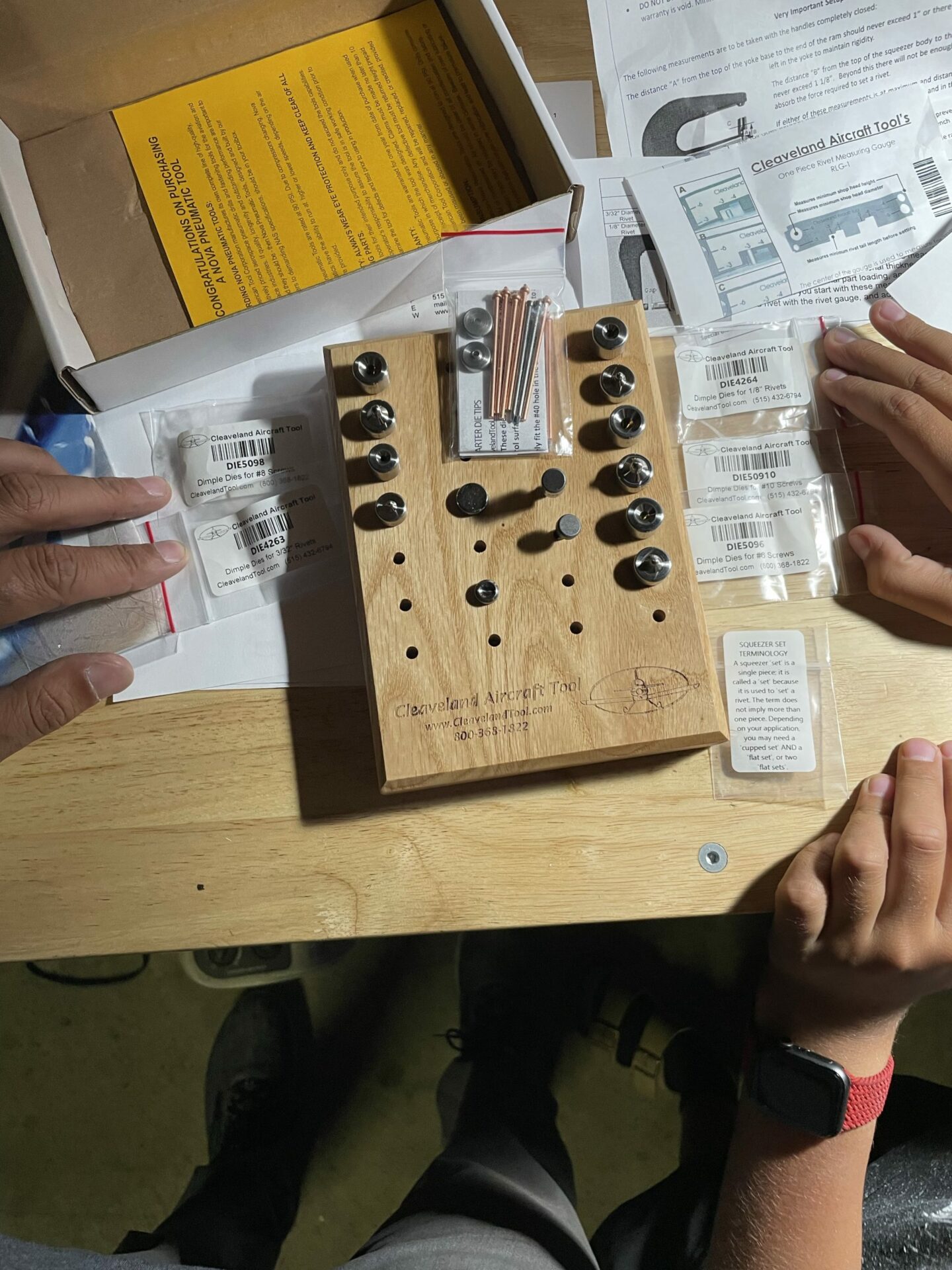 One step closer to the big delivery day! Next up I need to wrap up the electrical in the hangar, and put up wallboard to clean up the space a touch. Then it's workbenches and lighting!