In a marathon Sunday afternoon, and racing the clock to make room for my new surprise (more below) before heading on vacation, Sam, Tod, and I got done what I thought was never going to happen. In a sprint to the finish line, we completed the top skins of both wings, wrapped up the plumbing, and took down the well used, and long appreciated wing stand. The wings finally made it to the cradle that Paul and Kacy (RV-7 in Hangar 9) generously donated! Below are some pictures of the session. 
One thing we overlooked was access to the end rib that needed to be squeezed. On the wing stand the support frame got in the way of the squeezer. On the cradle, the wings got in the way of each other. To resolve this we worked a little magic on the wing stand to "mount" them backwards temporarily on the cradle so I could squeeze those rivets. Here I am squeezing a rivet while Sam precariously holds the wing on the stand in the background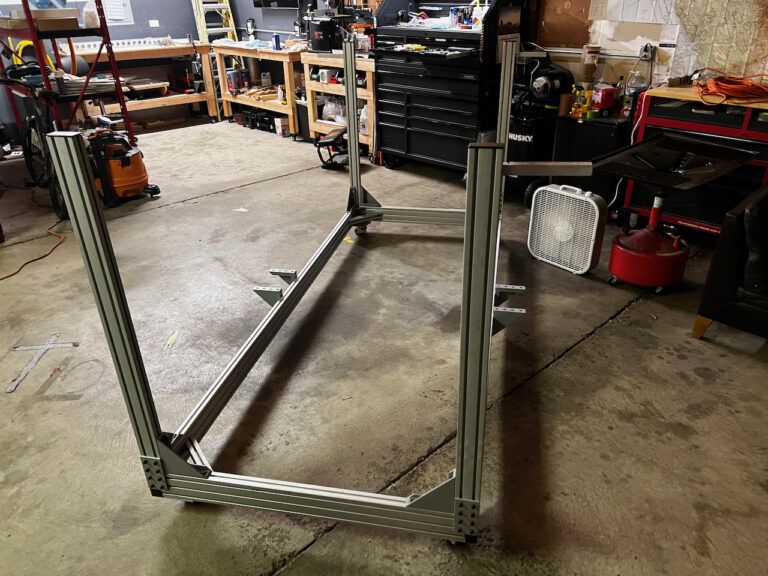 Goodbye to the Wing stand! It has been a well used tool, and I'm so happy I took the time to put this together (Thanks Fynn!). I'll take it apart and store the 8020. I plan on repurposing it for a rollable fuselage table as I get to that phase of the build.
So what the heck is that thing in this picture? (And the reason for the rush to finish the top skins)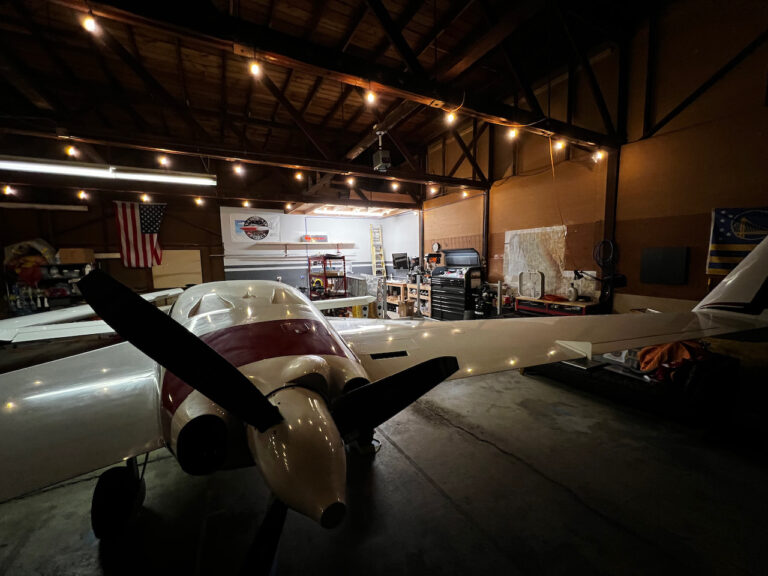 Well…life has a way of presenting different opportunities throughout and because of some upcoming changes in my professional career, it was time to jump back into airplane ownership. After much internal debate, and going down a few paths of  plane type, I ended on the Velocity Aircraft, N7779X. The specific model is the XL-5 RG (2014). It's a retractable gear, high performance aircraft (315HP), a uniquely beautiful flyer, and fits perfectly with my intended mission. My new job will have me traveling down to LA weekly, and with this plane I'll be able to do it in comfort and in under 2 hours. Door-to-Door it will be faster than taking a commercial flight. You'll see me splitting my time between the RV-8 and this plane for a while as I make some adjustments to this plane. I'll try adding some posts about the work going on with the Velocity as well. I look forward to many long hours debating whether I should work on the RV-8 or the Velocity, but until then….. Happy Building!!