Once I get a thought in my head, I can't really ignore it. In this case, I thought I was going to be satisfied with the two rows of drywall, but if you look at my last drywall post, I was definitely already thinking I'd need to fill in that third row. Well, after starting the first layer of mudding and stepping back to look at the progress, the idea took hold (inception anyone?) and I decided to just get it done.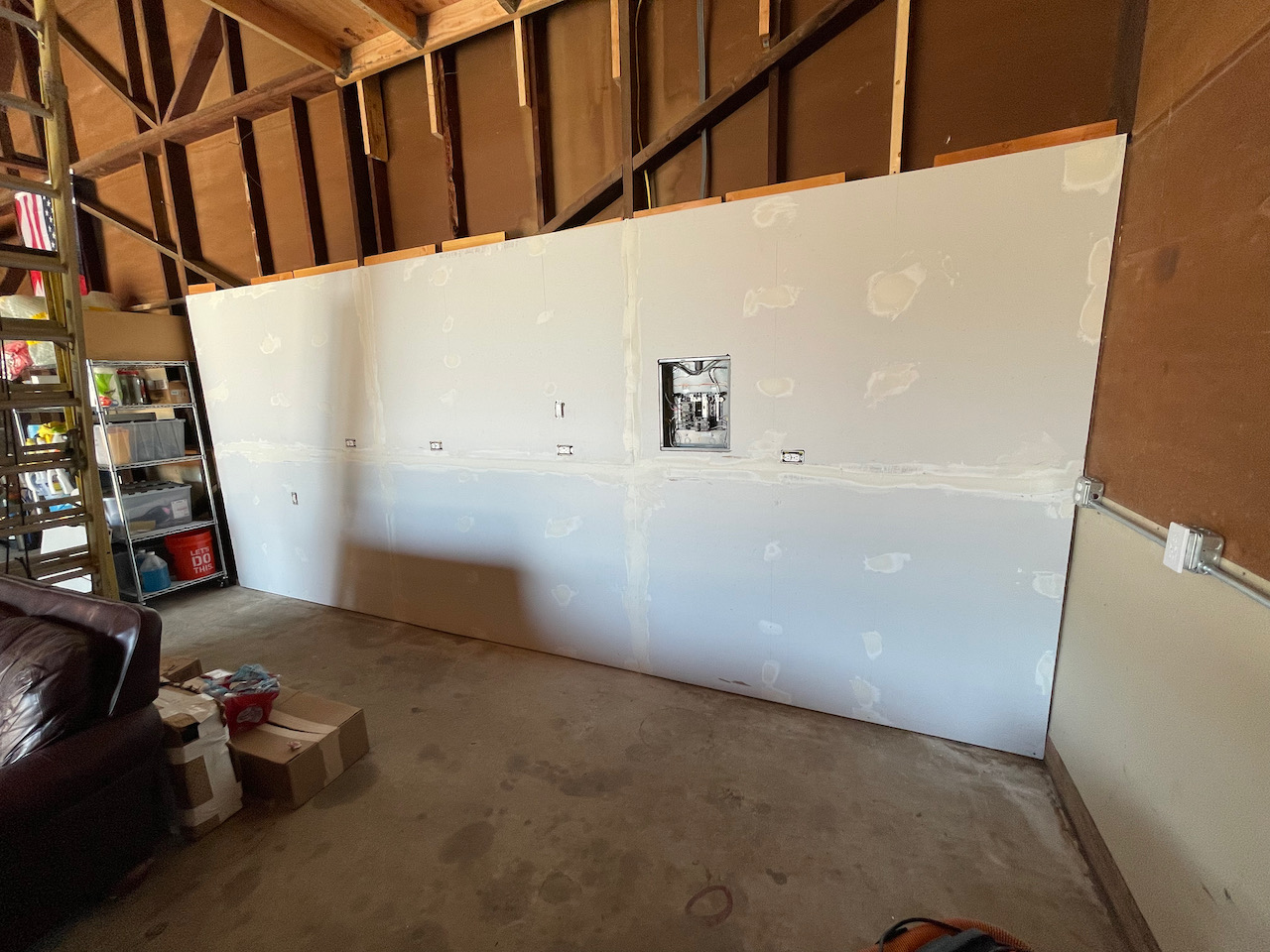 Jess helped me at Home Depot loading up the drywall, but I couldn't find anyone who could help hang the sheets. I was able to hang it solo, but not without dropping a piece and having to do a bit of patch repair. Once I got the hang of it, it was no problem.
Next I started mudding, and more mudding. This process is pretty slow because you have to wait between layers. The boys helped with a bit of sanding, and I was able to get the seams taped after prefilling the joints. Nico had not done any drywall work before, so I had him slapped on the mask and sand away! 
This afternoon I put on an additional layer of mud after doing a light sanding over the tape. I forgot to take pictures, but that is it for me until at least Sunday. We are headed up to Grass Valley to hang with the in-laws. Next, I need to sand and possibly apply one more layer of mud. Then it's prime and paint. I'm thinking of a dark grey. Possible something like this workshop image I found:
TV Mounted

and final power tool
I got the boys to work together and get the TV mounted and hooked up. I have an Apple TV that I bridge to you phone's hotspot to get connectivity. I have a feeling I'll be watching a lot of baseball and basketball games while at the shop. Living the dream!!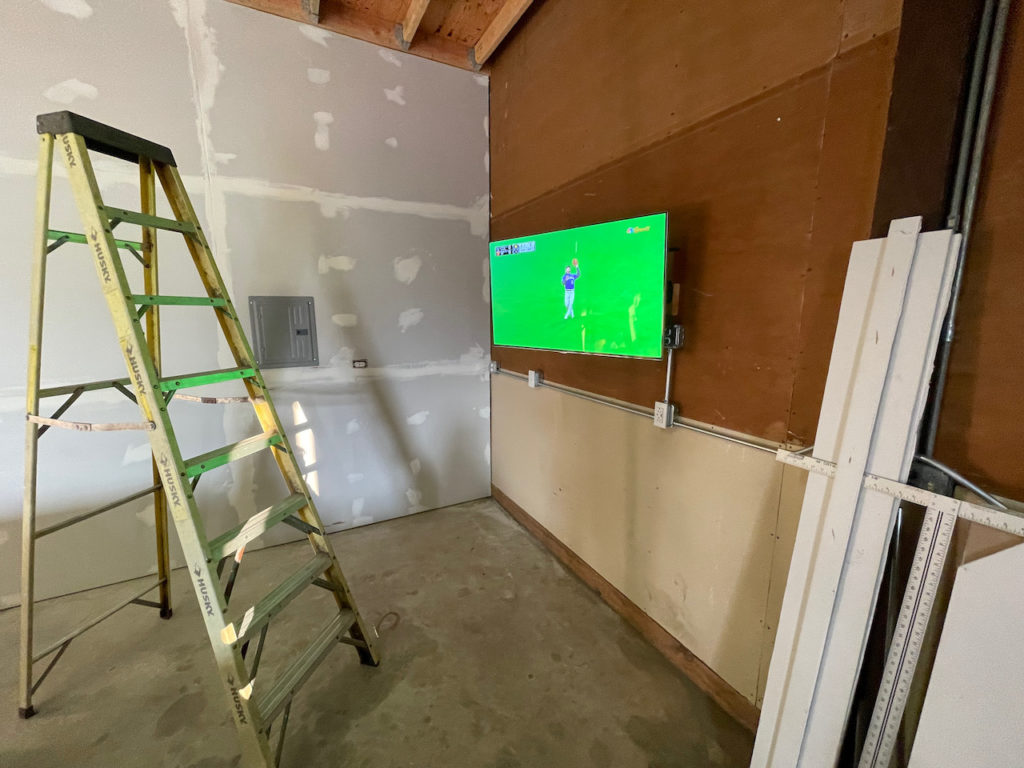 The last of my initially planned big tools came in today. It's still boxed up but glad it made it. I ended up getting the Wen 12″ Drill Press. It had decent reviews, and for what I'll be doing it should work. The one modification I decided to upgrade was switching to a keyless chuck. The reviews of the Drill Press said it's pretty good, but the stock chuck is pretty bad. Looking forward to putting all this together!