Today we really started to see progress. Jack and I finished the Horizontal Stabilizer while Jess and Nico completed the rudder.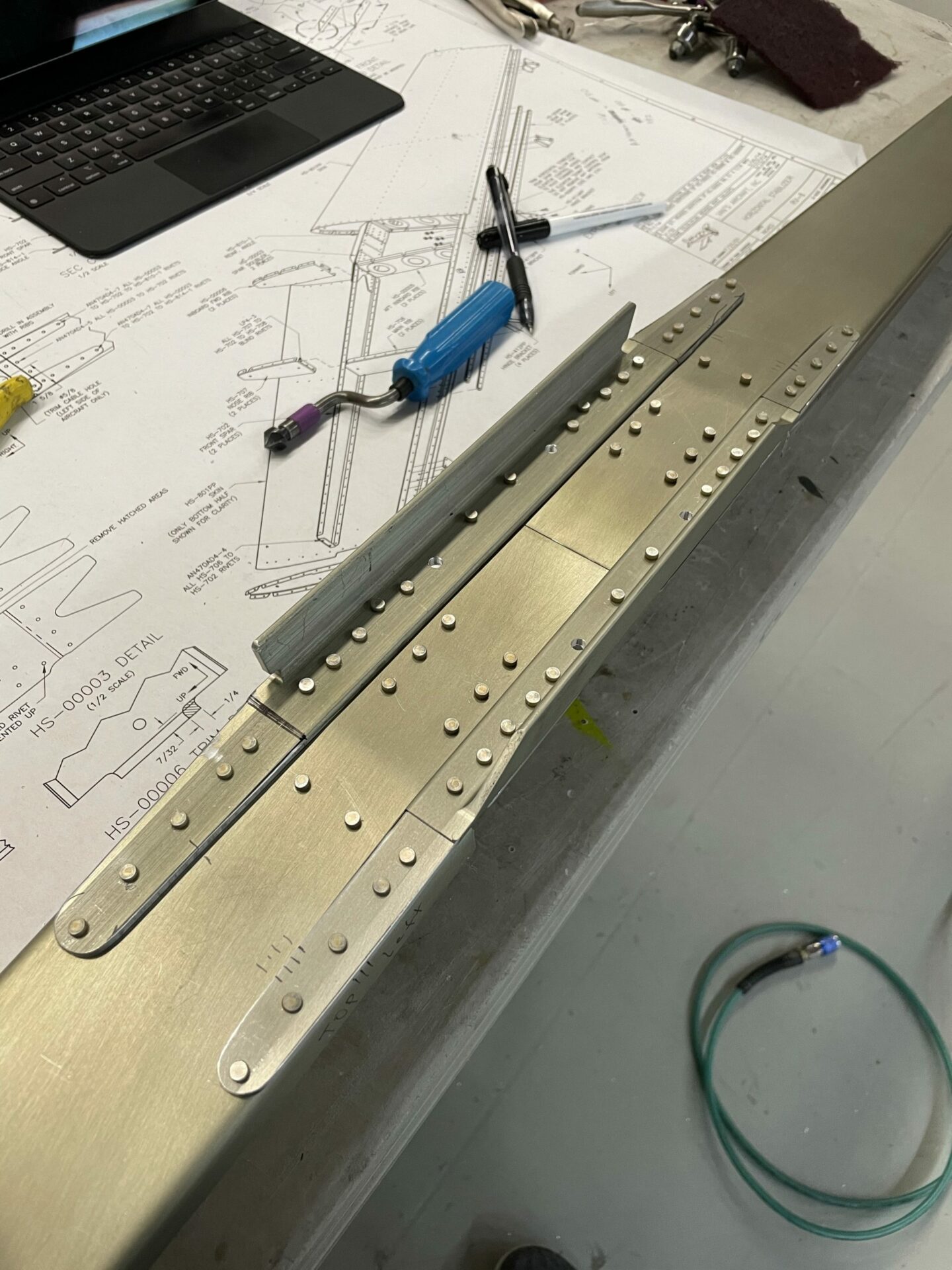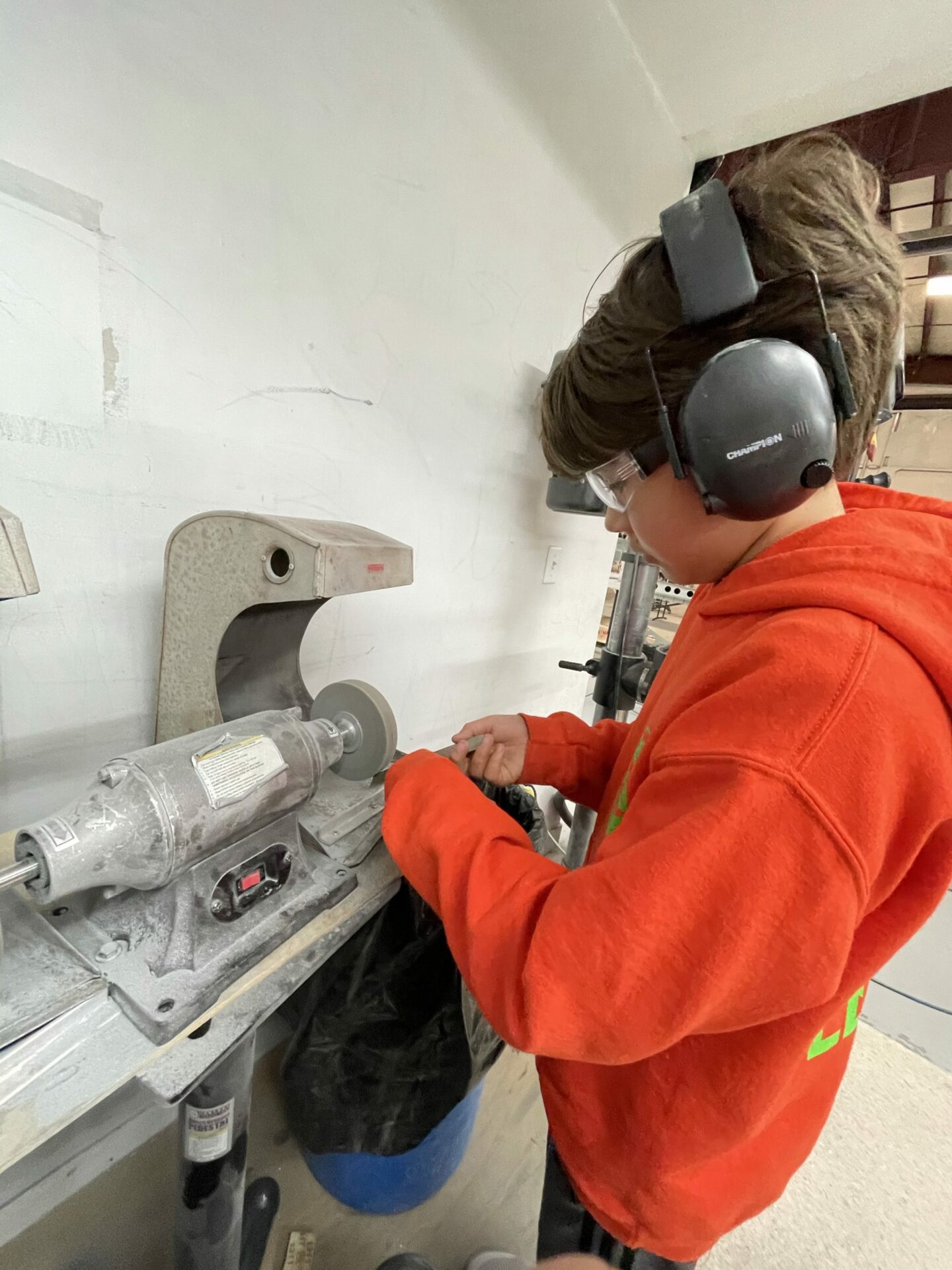 Building with Jack has been a ton of fun. We learned a lot between mastering the drill out after a bad rivet, how to bend a trailing edge, and the amazing efficiency of a shearing machine (I don't know if that's the right name).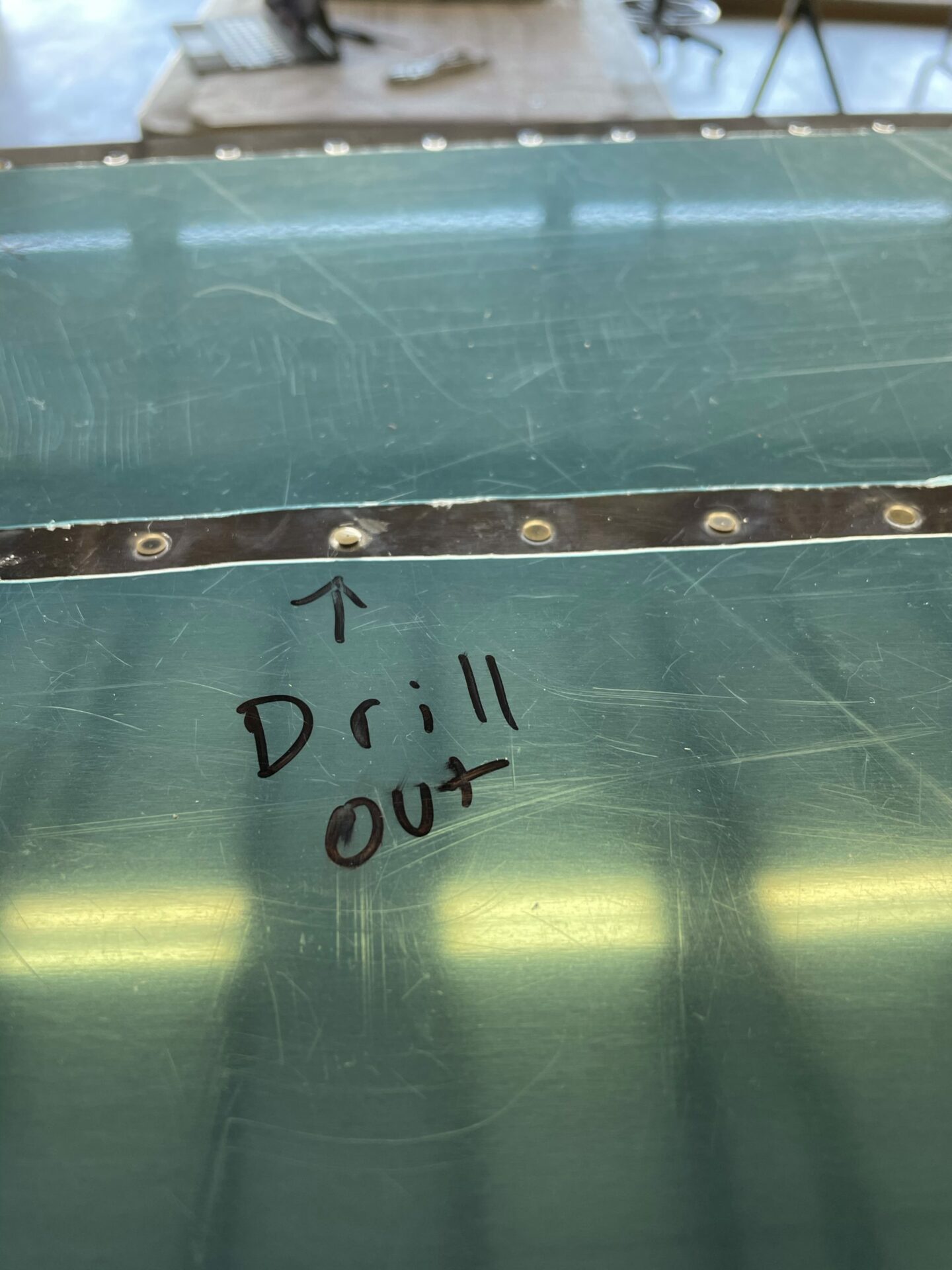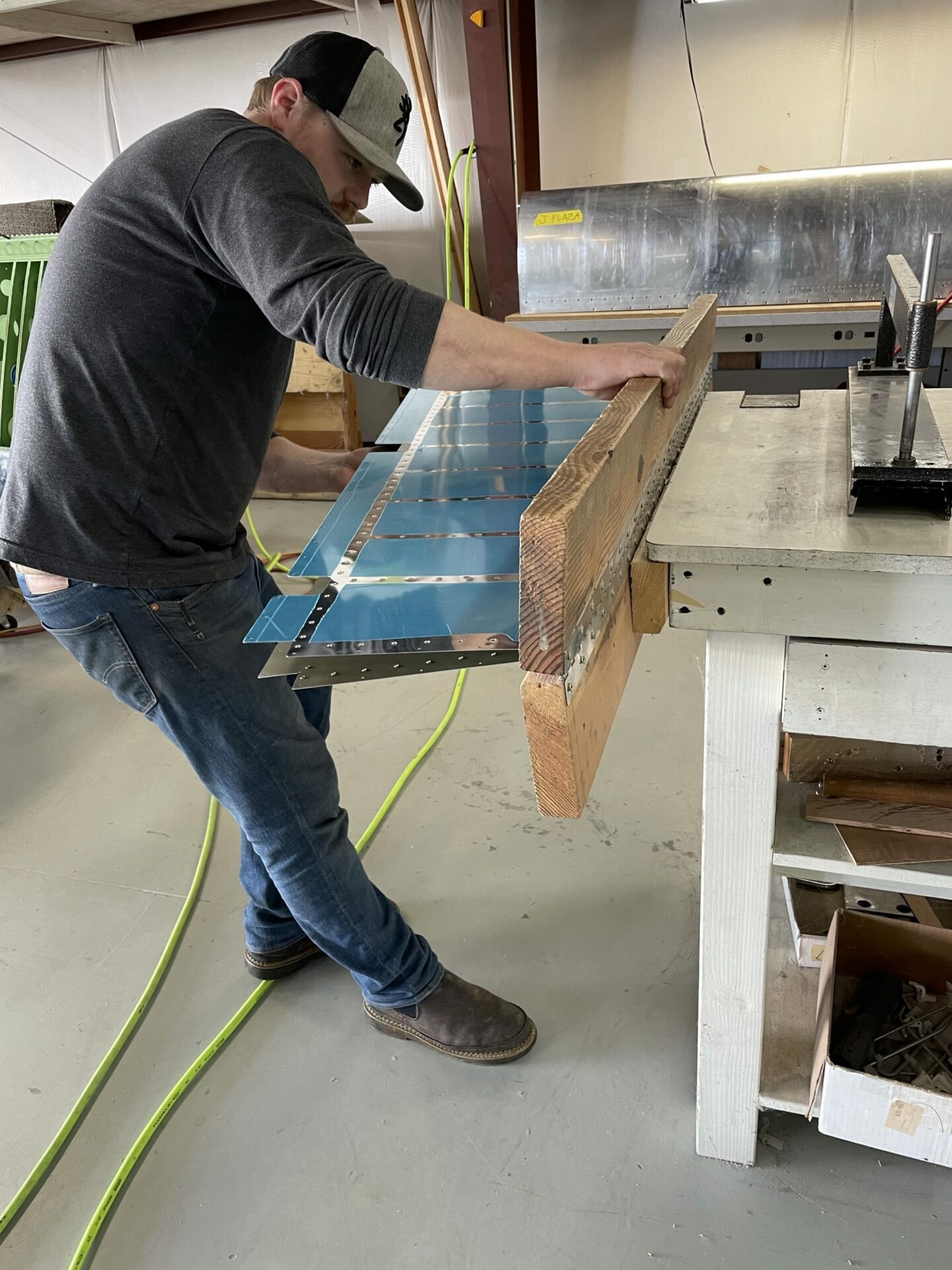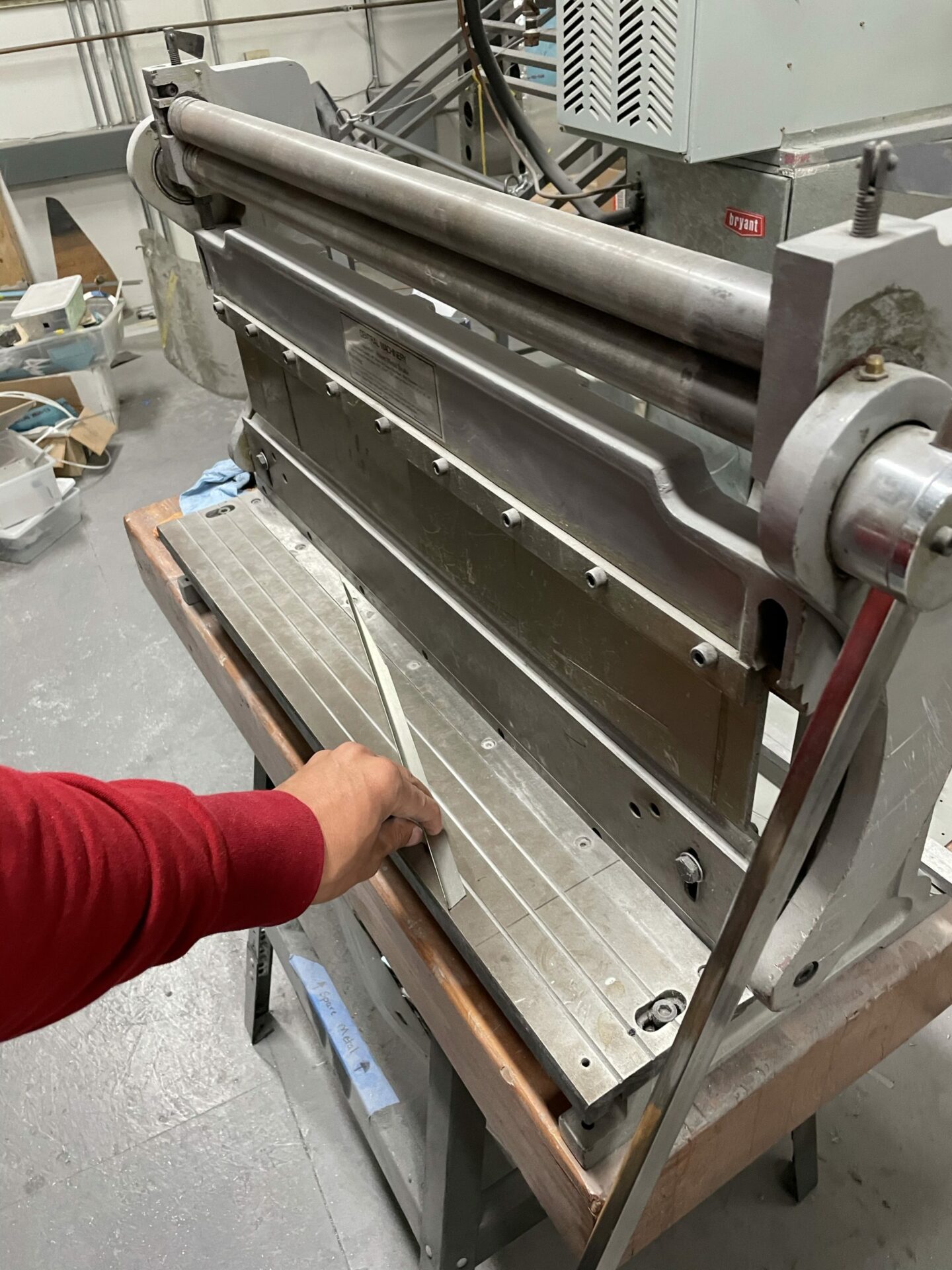 We have started calling the rudder Nico's rudder because he essentially back riveted all the stiffeners (with some help from Taylor of course) and helped squeeze all the perimeter rivets!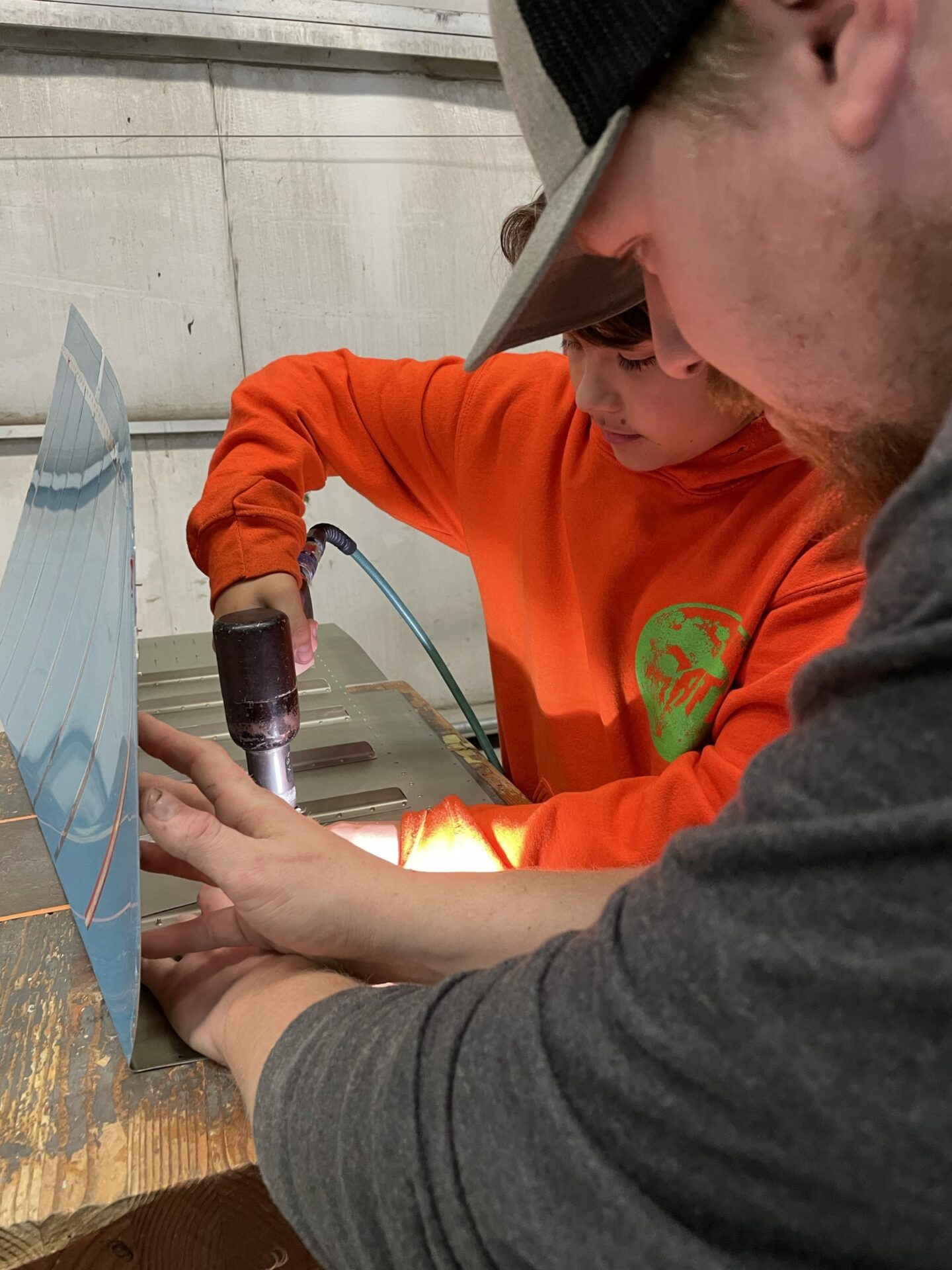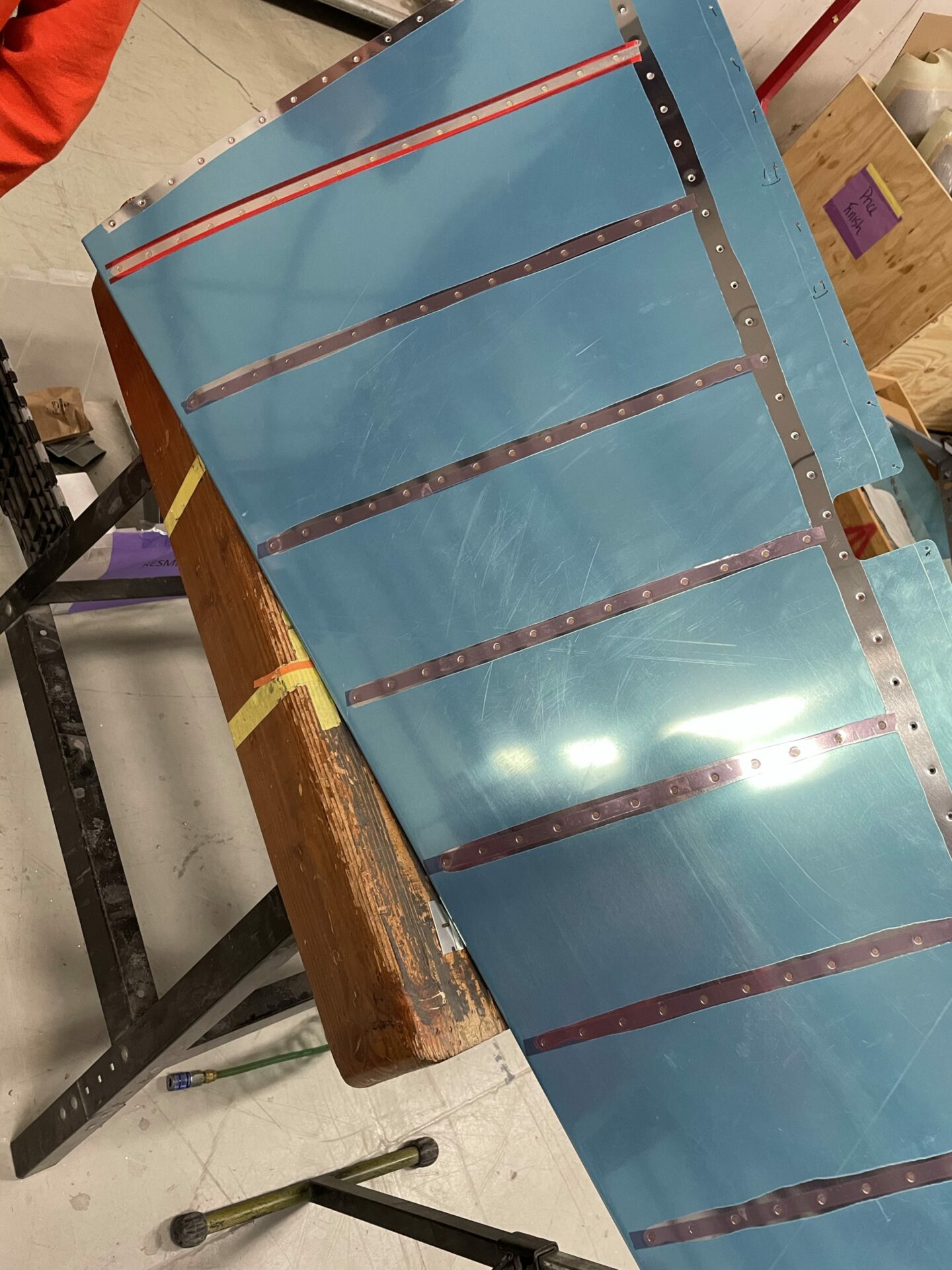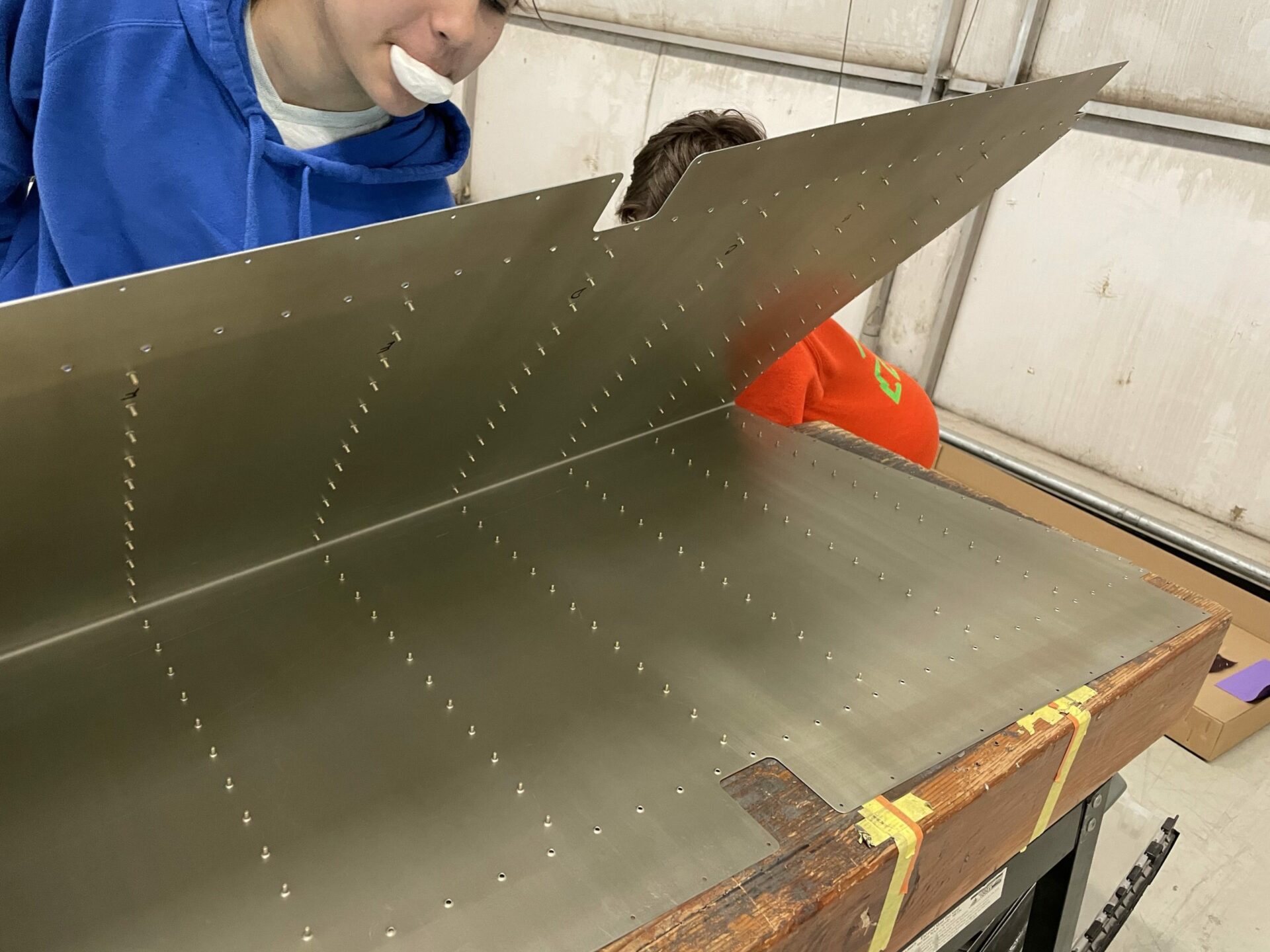 We finished up the day with torque seal on the elevator bearing assembly and a celebratory photo with all the hard earned fruit of our labor!