On Saturday I headed up to Kodiak Alaska for a week. I will be visiting our launch facility for the first time, and spending time getting to know some of the team. Before I leave though, I wanted to make sure I got some momentum on the flaps. Being the last major assemble to complete before wing completion, it's exciting to be so close and I don't want to slow down the progress! Before I started, I was happy to inventory the missing fuselage items that Van's sent over. It was great to have a template for requesting the items, and how quickly they got it shipped out to me. There are a few things still backordered, but all of those were expected.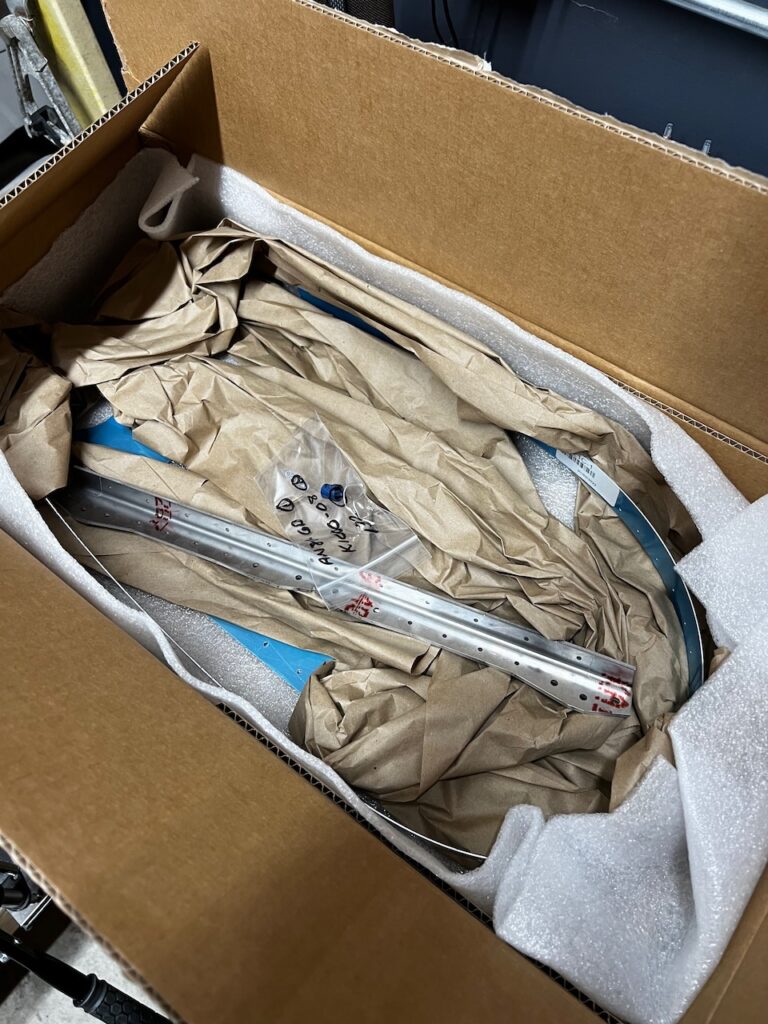 On to the Flap Assembly! After a bit of prep work, I started riveting as instructed on the plans, with the two skins being joined at the spanwise bottom intersection. The rib locations were quite difficult to get to, and I once again borrowed Paul and Kacy's bucking bars to get it done. I ended up using AN3-4 instead of AN3-3.5 that the plans call for because the tail of the rivet just looked way too short. I'm starting to learn that sometimes the plans are a theoretical instruction set, and sometimes things change. In this case, maybe the thickness of the primer stacked up to make 3.5 to short? Who knows, but I'm starting to feel more comfortable making these sorts of deviations. After all, it IS an experimental aircraft and I'm allowed to deviate as I see fit. Cool. Below are some highlight photos from the few session I completed. That wraps up the work I'll be able to get done in August. I'm happy with the number of hours I was able to get in this month, especially considering I started a new job…. in Los Angeles! 
Now it's off to Alaska for a week and only dreaming of the build. When I get back hopefully I can finish up the left flap before heading back down to LA. A bit of a stretch goal, but we'll see. Maybe I can get Sam or Jack to come help? Until then…Happy Building!!